We help you connect with like-minded leaders, tackle your biggest
leadership pain points, and drive the breakthroughs your church needs.

Connect
We provide executive leaders exclusive access to thought leaders, mentors and like-minded peers. Our Leader Groups and Executive Team experiences are customized by church size and complexity to ensure leaders have access to the cohort of relationships and expertise that they need most.
Innovate
We help you tackle solutions to your most pressing challenges. When we gather we get you in the room with top thought leaders and mentors. You will have exclusive access to best practices; but even more than that, you will learn processes of innovation that will help you and your team continually unearth new models, methods, and 'aha' solutions for exponentially advancing your church.
Implement
We track with you for ongoing coaching and accountability to ensure that your 'aha' discoveries are translated into reality. You will be provided ongoing support, resourcing and strategic tools for achieving your breakthrough plans. Once you become part of the ELS community, we are committed to your ongoing needs and impact.
Bringing the best

leadership and insights

to the church.

"

WHEN IT COMES TO GROWING AS A LEADER, THERE'S NOTHING LIKE THE POWER OF IRON SHARPENING IRON. EXECUTIVE LEADERSHIP SOLUTIONS PROVIDES HIGH CAPACITY LEADERS ACCESS TO TOP-LEVEL THINKERS AND INFLUENCERS IN AN EXCLUSIVE AND RELATIONAL CONTEXT WITH OTHER HIGH-CAPACITY LEADERS.
Larry Osborne
Teaching Pastor and Author,
North Coast Church
What is a Leader Group?
Leader groups are exclusive 10-14 member cohorts of like-minded leaders. They are where top executive church leaders find deep peer connectivity, gain exclusive access to leading thinking, and innovate their church's greatest breakthroughs.
What You Will Experience in our Leader Groups?
Our Leader Group Experiences are uniquely designed for your relational and leadership needs to connect, innovate, and implement change:
Bi-annual Cohort Gatherings
Gather twice a year with an exclusive Leader Group of 10-14 peers (organized by church size and complexity).
Monthly Q&A with national leaders and influencers
Get real-time insights to the most pressing issues that you and your executive leadership team are facing.
Weekly Expert Spotlights
Stay connected via our weekly email to receive tips, resources and leadership tools from the most respected leaders in the country.
Mastermind Groups
Each month you will have the opportunity to sit (virtually) with 4-5 like-minded peers and tackle your most pressing challenges together.
Leadership Resources
Throughout the year you will receive resources, conference registrations and subscriptions to meet your greatest leadership needs.
Coaching and Care
Our priority is to ensure you and your spouse receive the care, coaching and support you need to be healthy and thrive.

Being in the right room with the right people makes all the difference. Executive Leadership Solutions does the heavy lifting for you - they bring the right leaders together, to talk about the most important topics, with today's strongest experts, all for an affordable price. You and your team won't find a better use of your time and budget than joining an ELS Group!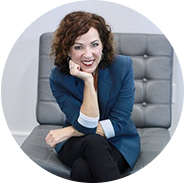 Kadi Cole
Kadi Cole & Company and Author of Developing Female Leaders
The moment I learned that Darren was part of Executive Leadership Solutions I knew it would be a great opportunity for sharp leaders to develop their heart, mind and skills in a practical and relevant way. This could help take you to the next level.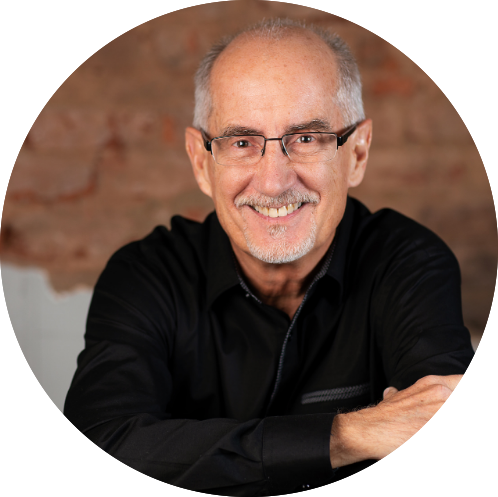 Dan Reiland
Author and Executive Pastor, 12Stone Church
I was in an XP Leader Group several years back. The relationships I built there were life giving for me as a leader. A month doesn't go by that I'm not messaging with several of the guys. I would highly recommend an XP Leader Group with Executive Leadership Solutions.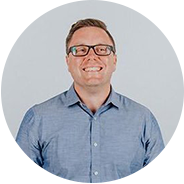 Jacob Williamson
Executive Pastor, Celebration Church, TX
Being committed to lifelong learning is foundational for anyone aspiring to lead. I've found that learning as a part of a diverse community of kingdom minded leaders is one of, if not the best way to learn. Executive Ministry Solutions goes above and beyond to create environments where real time issues are discussed and real access is given to some of the sharpest and most seasoned leaders of our day.

Ryan Britt
Executive Pastor, Church of Eleven22
Leadership is lonely. But it shouldn't be isolating. Leaders need connection with peers and mentors who understand their world and can offer coaching and support for the journey. Darren and the team at Executive Leadership Solutions do a remarkable job of creating community among your peers while also equipping you with practical insights and resources to help you thrive in your leadership.

Jenni Catron
Founder of The 4Sight Group and Leadership Coach and Consultant
I'm worried about the consequences of discouragement among leaders and pastors. 2021 is going to be a dogfight and it will take unprecedented leadership to move the church forward.

Jon Bodin
Executive Pastor, Central Church, NV