Digital Engagement Virtual Roundtable with Alan George
Begins September 7th, 2023
Join Alan George for the Digital Engagement
Virtual Roundtable
Here are a few topics and thoughts you can expect to cover:
Digital Engagement,
Online Services, Giving, and Communication
Building an Online Volunteer Team
Leveraging Email and Social Media Strategies
Hiring the Right Staff Team
and much more!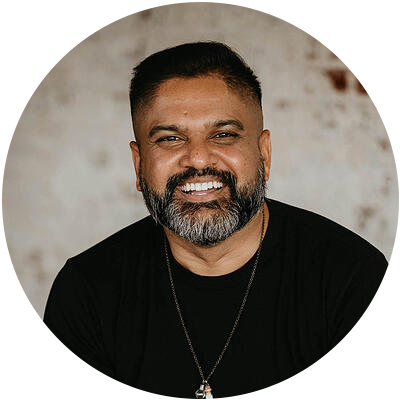 Meet Your Mentor: Alan George
Alan was on staff at Life.Church for almost 10 years, serving primarily as the Church Online Pastor. Life.Church is based in Oklahoma, United States, and is a multi-site church that founded the YouVersion Bible App. Life.Church Online was founded in 2006 and today reaches people from countries all over the world through nearly 100 digital church services weekly, led by a global volunteer team from over 55 different countries. Currently, Alan partners with churches and leaders to help them identify how they can leverage technology to further the Gospel and reach people like never before - one of his greatest passions.
About Virtual Roundtables
Virtual Roundtables are peer-driven environments designed to help you develop skills, challenge ideas, and lead with clarity. Virtual Roundtables meet virtually once per month for two hours for 6 months.
Each Virtual Roundtable investment is $250 per month.
"I wanted to grow in my ministry but felt alone and didn't know what next steps I should be taking. The Virtual Roundtable Group connected me with an experienced mentor that was able to give me personal coaching that has helped me to pastor my people better. One of the most valuable aspects was the connections I was able to make with other pastors in the group which helped me to no longer feel alone."
Robert Gans ⎮ New Life Online Pastor
HOW VIRTUAL ROUNDTABLES WORK (FAQs)
What are Virtual Roundtables?
Virtual Roundtables are peer-driven environments of 5-8 people, facilitated by a group mentor, where executive leaders can come to challenge ideas, develop skills, and lead with better clarity.
What is the time commitment and financial investment for joining a Virtual Roundtable?
Virtual Roundtables will last for six months, meeting virtually once per month for two hours.
Each Virtual Roundtable investment is $250 per month.
How do Virtual Roundtables work?
Virtual Roundtables are intentionally small for increased collaboration and one-to-one communication opportunities with the mentor. We will ask each group member to submit their challenge/question/need one week before the group meets. This allows the mentor and other members a chance to research topics for discussion. As appropriate, topic experts may also be invited to speak to the issue when the group meets.
Alan George. Alan is the former Online Pastor from Life.Church and is currently serving churches across the country through Executive Leadership Solutions. Alan has over 10 years of experience leading the largest online church in the world.
What topics will be covered?
This will be determined by the group, but some examples are tracking church engagement, budget/finances, staffing/benefits, future church innovation, digital engagement, and building use strategy.
When will the Virtual Roundtable meet?
Because we want to ensure this Virtual Roundtable fits your schedule, during your pre-registration call, you'll share your preferred times to meet. This will help us coordinate with all the members and find the best day and time for everyone.
What is the level of confidentiality?
We believe relational safety is imperative, and this cannot be achieved without confidentiality. We want leaders to show up with their real issues and find support without any concern of having conversations shared outside the group. Everyone who participates will be required to commit to 100% confidentiality.
Can I invite people I know into a Virtual Roundtable?
Yes, as long as it is before the group starts. Just send us an email and let us know who!
Back to top