Digital Engagement Series
A four-segment digital engagement series developed by Executive Leadership Solutions & Resi to equip leaders as they grow their church and maximize evangelism through digital engagement.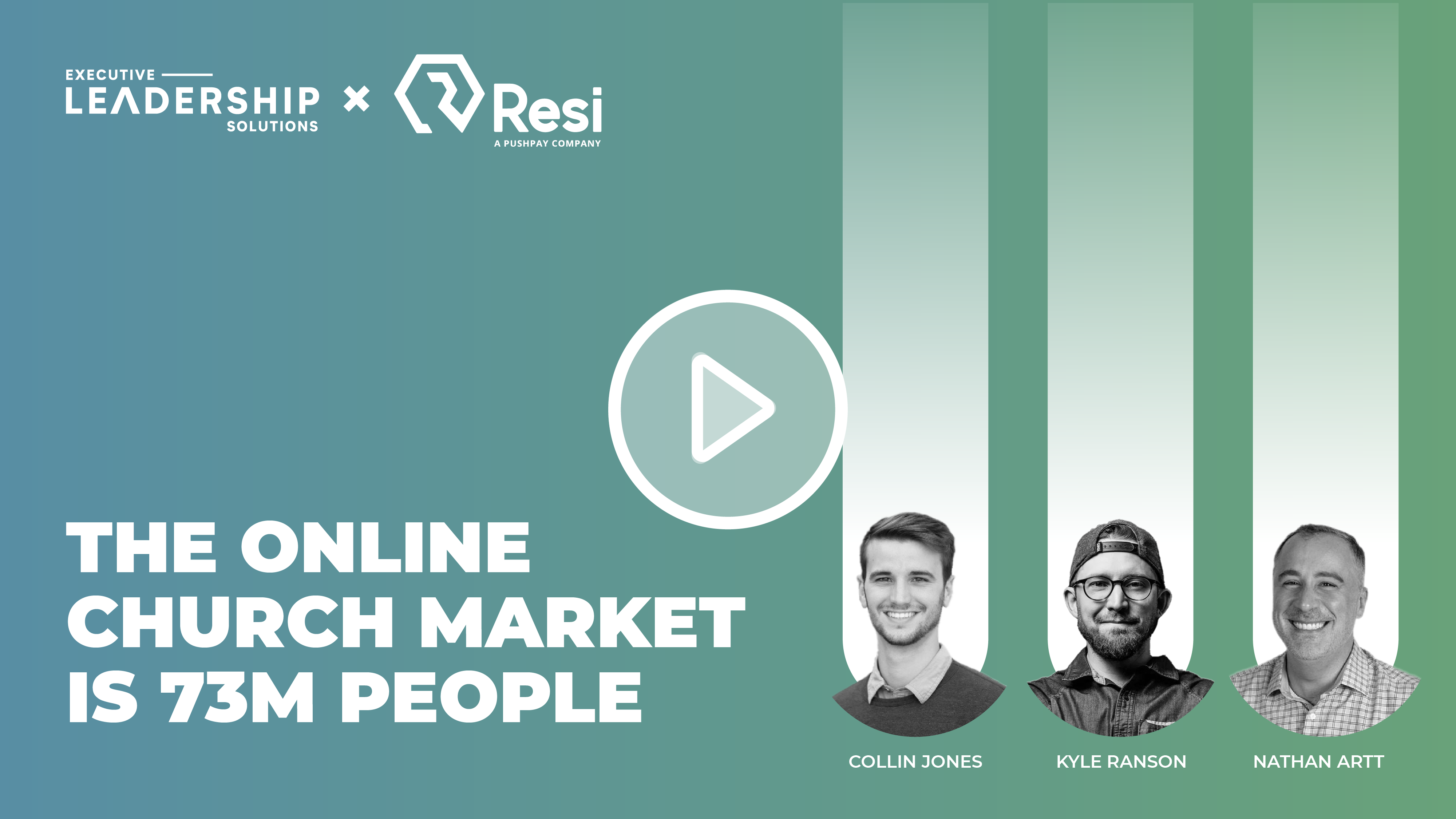 Segment 1
In the first segment of our series, Kyle Ranson, Nathan Artt, and Collin Jones break down the Online Church Market Analysis conducted by the Crossroads Church team. They share key survey findings, market insights, what's working, what's not, and reccomendations for leaders wondering if and how to move forward with an intentional online church strategy.
Segment 1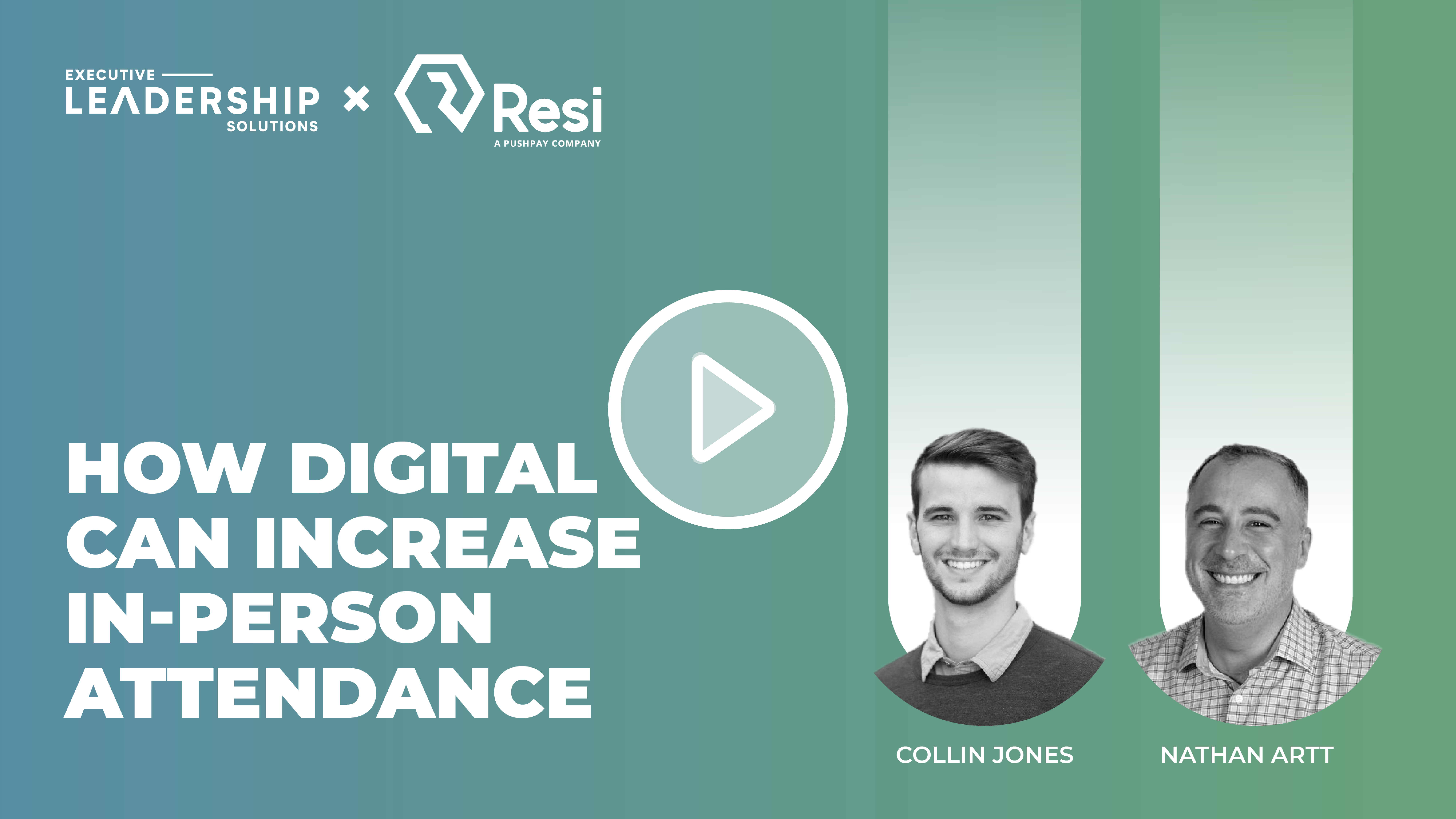 Segment 2
In this week's segment, Collin Jones, President of Resi, interviews Nathan Artt of Executive Leadership Solutions on how the digital platform can be utilized to increase engagement and simultaneously grow in-person attendance. If you are interested in creating a working, flexible model of church where the digital platform drives people to Sunday morning attendance, you won't want to miss this interview.
Segment 2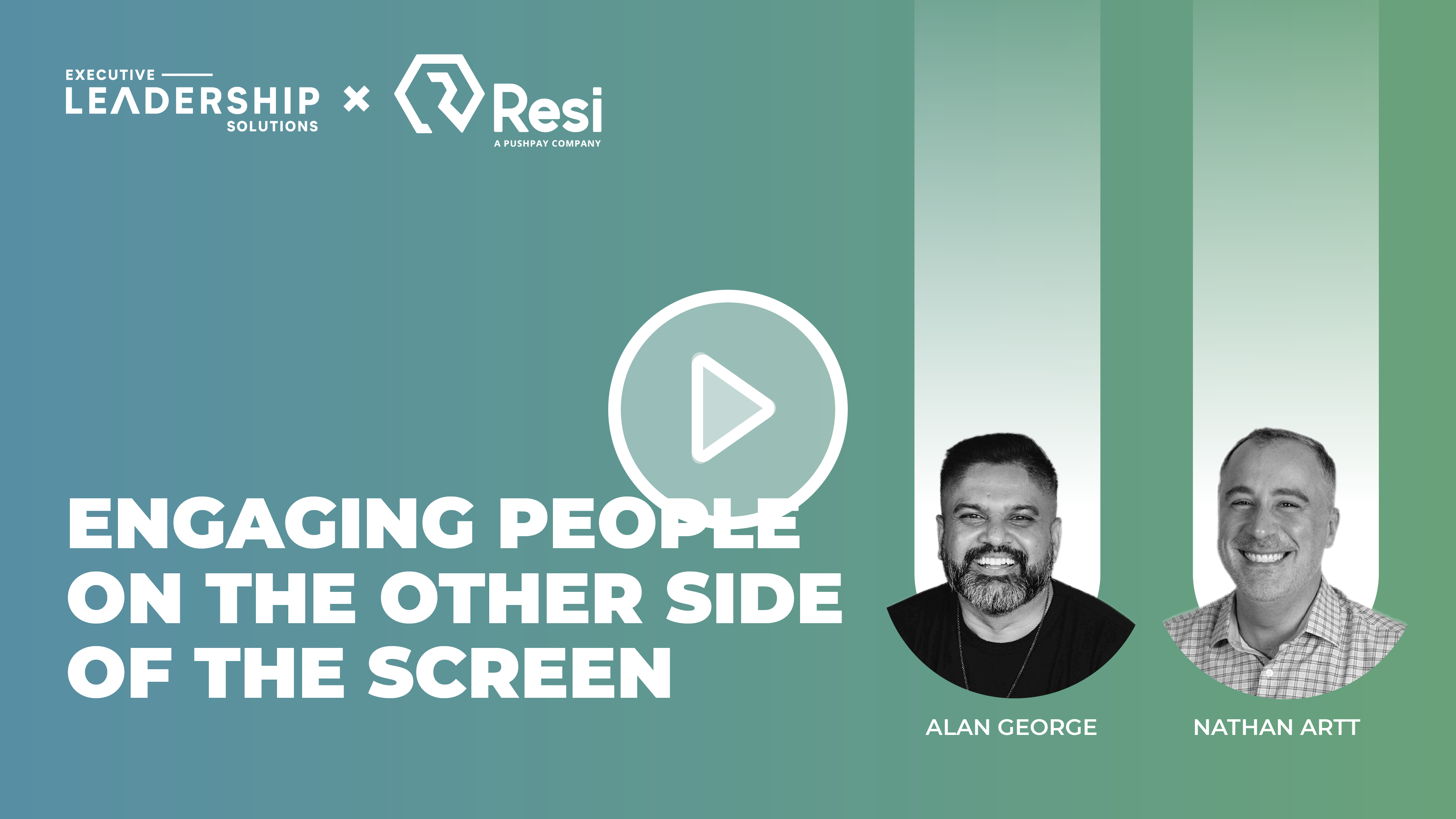 Segment 3
In segment three, Alan George and Nathan Artt challenge us with this critical question: what does it look like for the Church to make the Gospel part of our everyday lives? Together they discuss practical, initial steps leaders can take to engage and disciple people in a meaningful way using the digital platform.
Segment 3
The Modern Day Church
Your Streaming Guide to Building an Online Congregation
What if we told you that online ministry doesn't need to be complex and overwhelming?
Creating a hybrid strategy that equips your congregation with true digital discipleship is not only possible but can be an easy and straightforward process for churches of all sizes.
In this companion resource developed by Resi, we uncover the vital elements needed to build a strong hybrid strategy.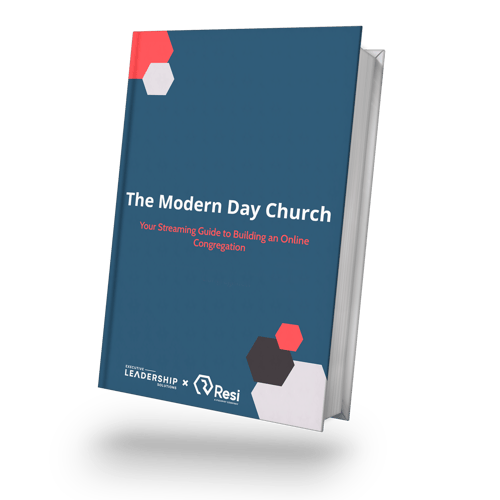 Join Resi x Executive Leadership Solutions
Digital Engagement Series Finale
Now Streaming!
We know that in-person attendance in churches at the moment are on the decline and many people due to COVID are prioritizing other things or looking at alternative solutions to in-person attendance. Doing digital ministry is tough and needs lots of attention and thought in order to succeed. We are trying to equip churches to do digital ministry well.
Join us live for the last event in the Digital Engagement Series, as Nathan Artt and the Resi team share his final thoughts on how churches can build their congregations digitally and in-person!
About Resi
Resi Media delivers leading end-to-end live streaming technology. Our all-in-one video delivery platform specializes in high-quality transmission and industry-leading reliability for web, multisite and on demand streaming. Resi was founded in 2016 to fill a void in the professional video market and now serves thousands of nonprofit and for-profit organizations across the globe.
About Executive Leadership Solutions
We are in a time of significant change, and leadership is more lonely than ever. Executive Leadership Solutions exists to
equip executive leaders for the Church of the Future
by connecting leaders to each other and to the best thought leadership in ministry and business
through On-Demand Consulting, Virtual Roundtables, and Events.