73M People in America Want Online Church
According to the research, 73M people may want Jesus and Christian community… without the building
Do you find yourself asking...What is online church?
How big is the market of people who are looking for online church?
What role does online church play in our holistic engagement strategy?
In the first segment of our series, Kyle Ranson, Nathan Artt, and Collin Jones break down the Online Church Market Analysis conducted by the Crossroads Church team. They share key survey findings, market insights, what's working, what's not, and recommendations for leaders wondering if and how to move forward with an intentional online church strategy.
If you're contemplating if online church is worth the investment? The data resoundingly says yes!
Online church is not just for couch potato Christians. It could possibly be one of the largest mission fields in the Church.
You'll learn why 73M people in America would be interested in Christian relationships and Christian content, but may not identify as church-going people…and more importantly, how we might go about reaching them
Resources From This Segment
Target Corp and the Flexible Church
Similar to the Church, Target's entire business model was disrupted as a result of the digital platform.
How did Target rebound from being a distressed retailer under threat of closing stores in 2014 to 30% year over year growth with plans to open 500 new stores in just five years?
More importantly, what can we learn from Target as the Church?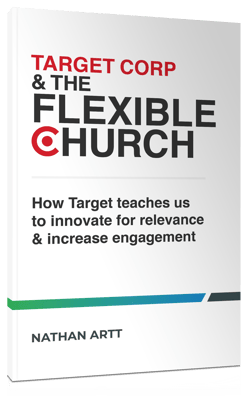 Reaching the Lost and Unengaged
Building a digital ministry that is minor on content, major on community, and hyper-focused on growing in faith.